How to Write  a Custom  Method in Jeroo
Python Style
This page demonstrates how to write custom methods in  Jeroo, a  fun desktop program that , like our  online app here at Penjee, strives to teach kids how to hand code.
Do you ever wish that you could make your turn around 180 degrees?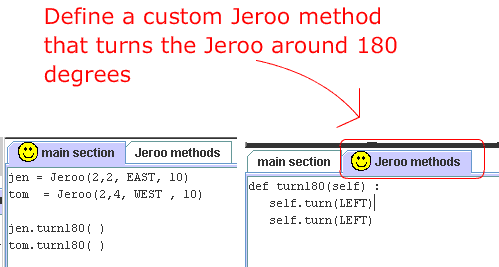 What the heck does "self" mean, anyway?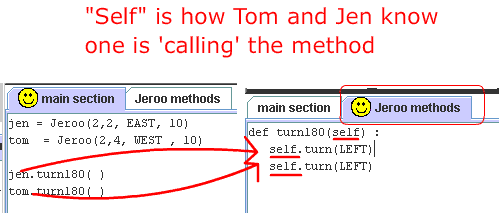 Example 2 of a Custom Method to "Go Around a net"
You can download the files for the animation below   here